About Us
The story and people of DataSense
Started by students at the University of British Columbia, DataSense realizes the power and potential of data. DataSense was created to address the lack of support in Vancouver for students aspiring to become data scientists amidst a data revolution. We plan on becoming the pillar of support for data science in Vancouver by creating a network of students, businesses, and data science professionals. Our mission is to educate and inspire the next generation of data scientists.
Dr. Jennifer Bryan
UBC Associate Professor
Department of Statistics
Dr. Jennifer Bryan is an Associate Professor at UBC in the Department of Statistics. She is passionate about practical applications of data science and tackling big data problems in genomics.
Dr. Martin Hirst
UBC Assistant Professor
BC Genome Sciences Centre
Dr. Martin Hirst is an Assistant Professor at UBC, affiliated with the Genome Sciences Centre. His lab focuses on big data problems in epigenetics applied to cancer.
Dr. Jonathan Berkowitz
UBC Full-time Lecturer
Sauder School of Business
Dr. Jonathan Berkowitz is a full-time lecturer at the Sauder school of Business. He currently runs his own statistical consulting business, and loves teaching students about the applications of statistics.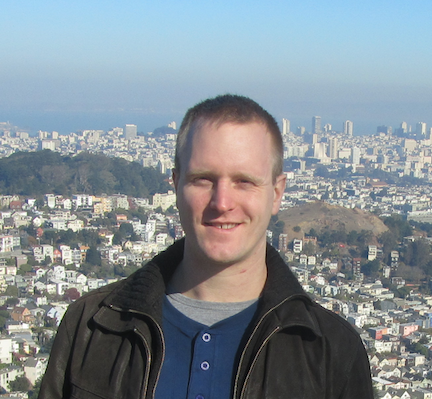 Dr. Mark Schmidt
UBC Assistant Professor
Department of Computer Science
Dr. Mark Schmidt is a professor in the department of computer science at UBC, with a wealth of conference presentations and publications in the field of Machine Learning and Artificial Intelligence.
Tony is a graduate student at the University of British Columbia, working on big data problems in biology. He is currently at the Hirst Lab at UBC, where he studies in single-cell epigenetics.
Rena is currently an undergraduate students in the department of statistics. She is very passionate about data and is aiming for a career in data science.
Ewan is a Computer Science graduate currently finishing his BCom degree in Finance. He works at Sauder's Centre for Operations Excellence developing business intelligence solutions, and is interested in pursuing a career in quantitative finance.
Bryan Chiu
Data Scientist in-house
Bryan is an Undergraduate Student studying a Combined Major in Computer Science and Physics. He is also a researcher at the Aging, Mobility and Cognitive Neuroscience Lab at UBC where he works on large-scale neuroimaging studies.
Matthew is a graduate student at UBC, studying the epigenetic effects of Vitamin C on leukemia. Embracing the vancouver culture, Matthew also enjoys hiking throughout all of Vancouver.
Peter is a candidate for Bachelor of Science majoring in Computer Science and minoring in Commerce at UBC. Peter wishes to build his career around IT Consulting but is also very interested in data mining.
Are you passionate about data and want to get involved with the core DataSense team?
Great! We would love to have you on our team! Send an e-mail to hello@makedatasense.ca and let us know a little bit about yourself.